Knoxville 
Car Wreck Lawyers
As experienced personal injury attorneys, we understand your situation. Being involved in a car accident is never a pleasant experience, especially if you're injured. That's why we're here … to help. Garza Law will answer your questions in a friendly and personable manner as we look into the details of your personal injury experience. After a car accident, our clients often have many questions:
How will they pay their bills?
What if their injury keeps them from working?
What will people think if they hire a personal injury lawyer?
How much does a car accident attorney cost?
Your friends at Garza Law not only have answers to your questions, but have also handled hundreds of cases like yours. Their job is to help take the burden off of you after a car accident so that you can get on with your life. In most situations, there are no up-front fees and attorney compensation is handled after a successful outcome. With an integrated social security disability department, our law firm is also able to handle other legal situations that may arise after the wreck.
An entire TEAM of car wreck attorneys at your service.
The lawyers you see below have worked on hundreds—even thousands—of civil lawsuits involving car accidents in Knoxville and surrounding areas. Their combined efforts bode well for clients of Garza Law, and each is committed 100% to the best interests of the clients they serve. There is no obligation to call and speak with one of our personal injury attorneys. Quite simply, you will receive honest and experienced feedback with options on how to move forward with a personal injury claim.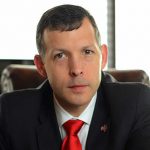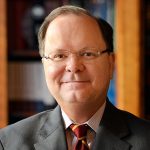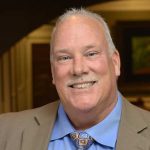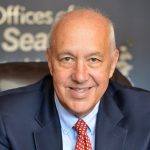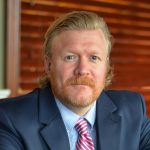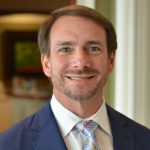 Call Garza Law any time to set up an appointment when it is most convenient for you. 865-540-8300
If you're more comfortable with email, simply write us at info@garzalaw.com.
If we handle your case, there will be no advance fees or other advance payments required.
If you recover nothing, you owe us nothing.
Get an attorney experienced in handling auto accident, truck accident and car accident cases to stand up for you and take some of the burden and frustration off you or your family's shoulders: call our law firm today at (865) 540-8300 for a free consultation, or email info@garzalaw.com.
Related Car Accident Blog Posts
How do I settle a car accident claim?
What injuries can you get recovery from a car crash?
Best Car Accident Attorney in Knoxville 2018
What does traumatic brain injury mean?
Victims of car accidents are entitled to compensation for property damage, medical bills, lost wages, pain and suffering, and for permanent injury or disfigurement. Please be aware that adjusters and insurance companies may try to take advantage of victims who are not represented by a Tennessee auto accident lawyer experienced in Tennessee auto accident law.  Many people who are injured in auto accidents may find themselves considering handling a case on their own or may be uncomfortable with the prospect of a lawsuit.  However, our experience in handling car accidents, auto accidents, and truck accidents has proven that in almost all cases, insurance companies who are designed to compensate injured people when auto accidents occur, will go to great lengths to pay you as little as possible when resolving your case and when compensating you for your medical bills, lost wages and pain and suffering.
Tennessee auto accident lawyers have recovered millions of dollars in verdicts across the state of Tennessee over the last several years.  As a result, many car wreck lawyers and auto accident attorneys have begun handling auto accident cases.  At the Garza Law Firm, we know that you can take your case to any of many Tennessee auto accident attorneys in the area.  Therefore, we are committed to providing the absolute best result possible in pursing your auto accident, truck accident or motorcycle accident.  We are committed to taking fewer cases and providing personalized service to all of our clients.  As a result, you will find that your car wreck or auto accident case will be handled in a personal way, rather than as just another number.
A Quick Response to Your Car Wreck is Important
Through our experience in Knoxville car wrecks, we have found that the key to obtaining a just and favorable outcome in your auto accident case is getting involved as early as possible.  Please contact us today to discuss whether you have a case where a Tennessee automobile accident lawyer can be of help to you or your family.
Our experienced staff and in-house investigator can be dispatched to the accident scene at a moments notice in order to preserve important evidence and record specific scene details that may prove vital and extremely helpful in negotiating a favorable outcome in your case or in winning your case at a jury trial, if necessary in your case.  Please call our law firm for a free consultation as soon as possible before vital information is lost due to time, weather, loss of memory, or other reason.
Comprehensive Legal Representation for Auto Accident Victims
While car accidents make up a significant portion of Tennessee personal injury and wrongful death claims, they cannot be considered routine. Each accident must be investigated individually and thoroughly to establish details that may make the difference in the outcome of your car wreck or auto accident case.
We have experience in Tennessee car accident civil cases. Tennessee auto accident lawyers are adept at assessing the physical principles of the accident, the medical evidence used to evaluate injuries, and the economic and accounting principles required to evaluate losses. We provide the strongest possible representation.
We Protect Your Best Interests!
Do not count on the insurance company to look out for your best interests. It's rare that an accident victim will "come out ahead" in an injury settlement without consulting a lawyer.
Medical bills from auto accident cases
After a serious auto accident, many people end up with medical bills that they cannot afford to pay. Emergency room visits, extended hospital stays, surgeries, and therapy sessions all place a significant financial strain on injured victims.
Auto accident lawyers can help with coordination of medical benefits offered by your health insurance company, your own auto insurance medical payments coverage, and the liability insurance of the person responsible for your injuries. Our lawyers have over 30 years of experience helping clients successfully manage their medical bills; we consider it an important component of providing our clients with complete representation following an accident.
The timing and selection of which medical bills to submit to which insurance companies can be crucial to the financial outcome of any serious auto accident case. The net result of your settlement may be greatly increased simply by managing these submissions properly.
Improper handling of these matters can also have a dramatic effect on a person's credit rating. Medical providers will threaten to turn these bills over to collection, and collection agencies will, after a certain period of time, report delinquent medical bills to the three major credit reporting agencies. There are, however, techniques to defer payment of the medical bills, have them paid by insurance, or, in certain cases, have the medical bills waived or significantly reduced. Our accident lawyers have refined these techniques over 30 years of handling accident cases, and we routinely use them to our clients' advantage.
Another common issue that crops up in most auto accident cases (and, for that matter, most personal injury cases of any kind) has to do with a medical lien. Most healthcare providers take the position that they are entitled to a portion of the injured person's recovery in order to reimburse them for the amount that they (the healthcare provider) have paid for medical care. Not all of these claims are valid, and it is important to have an experienced attorney analyze them. In many situations there is no justification for a lien at all, and in other situations it can be significantly reduced. This is a rather complex area of the law, and it requires the attention of a skilled auto accident lawyer or car wreck attorney. Our law firm handles medical liens on an everyday basis, and we have the experience necessary to stand up for your rights against large healthcare providers.
If the driver who hit you has no insurance or is underinsured, you may be able to pursue a claim with your own insurance company. Although the insurance company may have an obligation to pay benefits, the process is often difficult, and claims are frequently underpaid, delayed, or wrongfully denied.  Sometimes in situations where uninsured or underinsured motorist coverage is applicable, clients often find themselves arguing with their own insurance company.  Let our law firm experience in auto accident cases advise you on how to handle this often difficult and frustrating situation.