Motorcycle Accident Attorneys in Knoxville, TN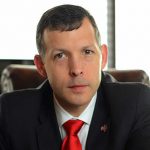 When injured in a motorcycle accident, it is important to quickly seek legal representation from an experienced personal injury attorney. With 100s of cases on the record, Garza Law not only has the experience necessary to represent motorcycle accident victims, but also possesses the in-house investigative team comprised of attorneys and former law enforcement officers who know how to extract valuable information and subtle clues from witnesses and the accident scene.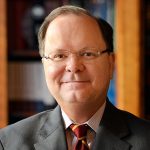 Additionally, obtaining compensation and justice in a motorcycle accident case often requires a different set of expertise than for a car accident or truck accident. The cause of a motorcycle wreck and the sequence of events leading up to it can be far different compared to other types of motor vehicle accidents. In addition, the injuries are often catastrophic, such as a brain injury or spinal cord injury, and require creative approaches to finding sources of adequate compensation for motorcycle accidents.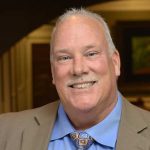 We understand your situation. Being involved in an accident is never a pleasant experience, especially if you're injured. That's why we're here … to help. Garza Law will answer your questions in a friendly and personable manner.
Your friends at Garza Law not only have answers to your questions, but have also handled many other cases like yours. Their job is to help take the burden off of you, so that you can get on with your life … and back on your motorcycle.
How will you pay your bills?
What if your injury keeps you from working?
What will people think if you hire a personal injury lawyer?
Call Garza Law any time to set up an appointment when it is most convenient for you. 865-540-8300
If you're more comfortable with email, simply write info@garzalaw.com.
Compensation for Motorcycle Accident Victims
We work to obtain maximum compensation for victims of negligent motorcycle accidents. We do not require a retainer to handle your personal injury claim. Evening and weekend appointments are available. The motorcycle accident lawyers at the Garza Law Firm have the resources necessary to effectively handle a motorcycle accident cases.
Motorcycle Wreck FAQs
Do I pay up front if Garza Law takes my case?
No. Garza Law is only paid if a judge or jury awards you damages.
How long will my motorcycle accident case be in court?
The timeframe for a case to go to court could be several months to several years. In many instances, an insurance company may want to settle outside of court to avoid a lengthy and costly legal battle.
What sort of damages can I expect?
Each motorcycle accident case is different. Generally speaking, the more pain and suffering caused due to negligence, the greater the compensation amount. However, there are numerous factors that will come into play. Each case is unique.
Motorcycle Wrecks in Tennessee – An Overview
Motorcycle riders in Tennessee are in a unique position on the road. They enjoy the freedoms that come with their chosen form of transportation, but they are also left exposed to dangers not faced by automobile drivers and other motorists.
The lack of any substantial protective barriers between a motorcycle and the road, as well as the difficulty that motorists may experience in anticipating and seeing a motorcycle, leave riders prone to serious injury in the event of an accident.
Motorcycle riders, therefore, must be aware of their legal rights and remedies if they are involved in a traffic accident.
The insurance laws in your state may be very different with respect to motorcycles versus automobiles; therefore, it is very important to consult with an attorney regarding the applicable laws in the state the accident happened. An attorney licensed to practice in Tennessee is needed to represent an accident victim who has been injured in a motorcycle accident on a Tennessee road.
Motorcycle Products Safety Recalls
One of the most common vehicle defect issues faced by the public is that of safety recalls of motor vehicles, including motorcycles. Safety recalls are usually investigated by either the National Highway Traffic Safety Administration or the vehicle manufacturers themselves, in response to a discovered defect in a motorcycle or a component of a motorcycle. Thus, it is important to understand the procedure that is followed in recalls, and the respective responsibilities of those involved. If you've been injured in Tennessee due to a motorcycle product safety recall, contact us for a free consultation  or call 865-540-8300 to speak with one of our personal injury attorneys.
What You 
Should 
Do if You are Injured in a Motorcycle Accident
A motorcycle accident is a serious matter. You may have been seriously injured, and even if you have not been injured very badly, you probably got a real scare out of the accident. You may wonder what you should do next.
Your insurance policy may set out additional or alternative instructions. You need to follow those instructions or your claim for coverage may be denied. In addition, a Tennessee motorcycle accident lawyer experienced in handling motorcycle related claims will be able to advise you. To speak with an attorney at Garza Law, please call (865) 540-8300 or contact a lawyer at Garza Law by email.
Related Motorcycle Wreck Blog Posts
How do I handle my motorcycle accident?
What is considered a personal injury case?