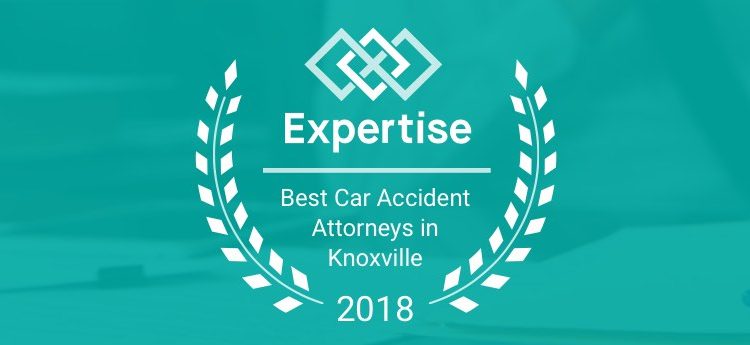 Best Car Accident Attorney in Knoxville 2018
Garza Law was selected as one of the best car accident attorneys (personal injury) in Knoxville. Garza Law made the cut out of 64 firms according to Expertise.com. The stated goal on their website is "…to connect people with the best local experts. We scored car accident attorneys on more than 25 variables across five categories, and analyzed the results to give you a hand-picked list of the best car accident attorneys in Knoxville, TN."
Personal Injury is a law topic that covers injuries that occur from car and motorcycle accidents, slip and falls, medical malpractice and more. The role of a personal injury attorney is to advocate for the injured, who is often up against a large insurance agency or employer with a large legal team. According to Marcos Garza, "Insurance companies are beholden to their shareholders or their CEO, and they are beholden to maximizing profit. Those goals will never be congruent with the person who's harmed on the other side of the table." A personal injury attorney knows the ins and outs of insurance law, and therefore can help their client better position themselves for a positive outcome and favorable judgement.
The following links will help you better understand the personal injury legal services available at Garza Law:
Specializing in DUI Defense, Criminal Defense, and Personal Injury, Garza Law is one of the most reputable law firms in East Tennessee and continues to raise the bar even higher with respect to quality, respect, and—most importantly—client outcomes. If you'd like more information or would like to set up a free consultation, please contact us.
You may also be interested in the following blog post related to personal injury: "Oh No, I've Been in an Accident, I Can Handle This by Myself, Right?"