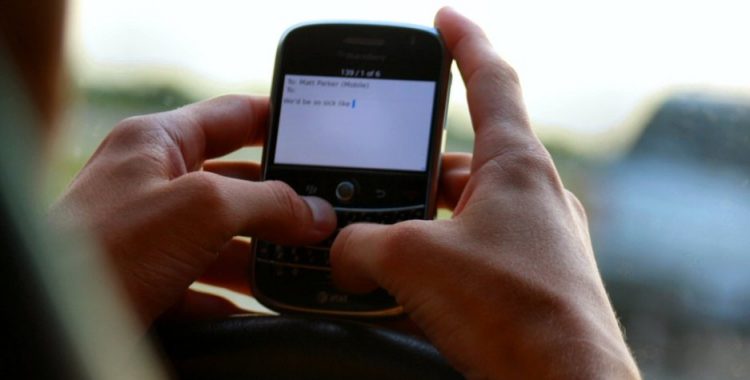 It's Now Illegal in TN to Text Message While Driving
We all know it's terribly dangerous to use a handheld device while operating a motor vehicle, let alone text message while driving. But did you know that as of July 1, 2019, it is now illegal in the State of Tennessee to use a handheld device while driving? You can face fines of up to $200 per offense, and fines increase for repeat offenders.
The new law's goal is to eliminate distracted driving-related fatalities in Tennessee. It is now illegal to:
Hold a cellphone or mobile device with any part of the body
Write, send or read any text-based communication
Reach for a cellphone or mobile device in a manner that requires the driver to no longer be in a seated driving position or properly restrained by a seat belt
Watch a video or movie on a cellphone or mobile device
Record or broadcast video on a cellphone or mobile device
Voice-to-text technology and hands-free devices are allowed, and the law does not apply to drivers using their phones to talk to authorities during an emergency. Drivers are also allowed to use GPS to navigate. If the phone is mounted on the vehicle's dashboard, windshield or center console, drivers can use one swipe or tap to turn a feature on or off.
According to government data, there were 24,600 crashes involving a distracted driver in Tennessee in 2018. Another study indicated that Tennessee had the highest rate of distracted driving deaths in the nation, at 7.2 distracted driving deaths per 10 billion vehicle miles. Tennessee's rate is nearly five times higher than the national average of 1.5 fatalities per 10 billion vehicle miles.
Highest number of distracted driver crashes in Tennessee since 2009
Shelby – 56,176
Davidson – 22,630
Rutherford – 11,382
Williamson – 9,735
Knox – 9,701
Tennessee launched a website that can help answer any additional questions about texting while driving: www.handsfreetn.com. You can also visit out legal services page on traffic offenses and how Garza Law can help get your traffic offense reduced or dropped. If you've received a ticket for using a mobile phone while driving, or even if you've received a speeding ticket in Tennessee, the lawyers at Garza Law can help have your charges reduced or dropped. Call (865) 540-8300 today or email mgarza@garzalaw.com.