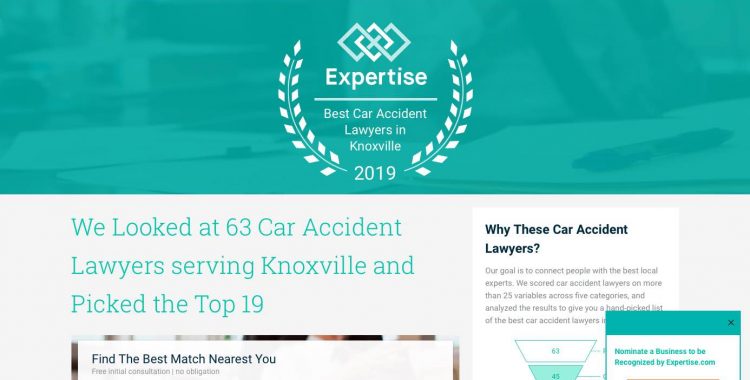 Garza Law Picked a Top Car Accident Attorney in Knoxville
For the second year in a row, Garza Law was chosen as a Top Car Accident Attorney in Knoxville, TN by Expertise.com. According to Expertise.com, an attorney must have a great reputation, demonstrate professionalism, be easily accessible and available to clients, must be credible, and must have experience. In their own words:
A history of delighted customers and outstanding service.
Building customer confidence with licensing, accreditations, and awards.
Masters of their craft, based on years of practical experience and education.
Consistently approachable and responsive, so customers never feel ignored.
Providing service with honesty, reliability, and respect.
Visit Garza Law's car accident page to learn more about how Garza Law represents those injured in a car accident, including drivers and occupants. Related to this practice area are truck accidents and motorcycle accidents. If you'd like to speak with one of our personal injury attorneys, please call (865) 540-8300 or email info@garzalaw.com.