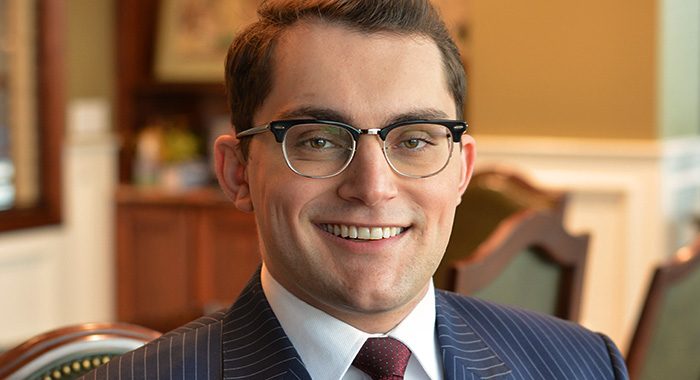 Meet Our Newest Attorney, Dominic Garduño
We are pleased to introduce Dominic Garduño, the newest attorney at the Garza Law Firm in Knoxville, TN. Dominic is originally from Arizona and graduated with dual degrees from Northern Arizona University.  He earned his Juris Doctorate from Lincoln Memorial University's Duncan School of Law in 2020. At Garza Law, he will focus primarily on DUI defense and other criminal defense cases. In his free time, Dominic enjoys practicing Brazilian jiu-jitsu, fishing the Little Pigeon River, and watching minor league baseball games on summer evenings. He sat down to answer a few questions about his background.
When did you decide to become an attorney?
I decided I wanted to pursue a career in law after my second semester in my freshman year of college.  It was during this time that the struggles in Ferguson, Missouri, began to really catch news coverage and I felt a strong need to help make a difference.
Who were the greatest influences on your journey to becoming a lawyer?
The biggest influence on my journey to becoming a lawyer is certainly all of the support from my family. However, through my studies my greatest motivating factor and passion was the idea of defending the falsely accused and helping the wrongfully convicted. Coming from a hardworking blue collar family, I always strived to help defend the average American who makes up the backbone of this country.
What do you feel are some of your distinguishing characteristics that set you apart from other attorneys?
Being raised in the Desert Southwest, I believe I can bring forth new cultural perspectives and points of view to the practice of law in East Tennessee.
Did you consider any other professions before attaining a law degree?
I began studying mechanical engineering before pursuing law school and a legal career. I decided to make the switch when I realized that I could potentially help more people through a career in law than I could with engineering.