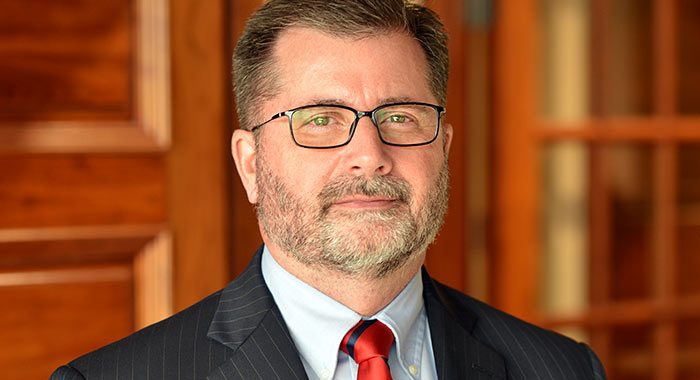 Dan Woodard Joins the Garza Law Criminal Defense Team
The Garza Law Firm continues to add to our team of attorneys who offer a superior level of service and expertise in Tennessee courtrooms. Dan Woodard, a Tennessee native, is the newest lawyer to join the team at Garza Law. As a military veteran and former UT Lifestar pilot, Dan has lead a life of service to our country and to those in need. He joins the criminal defense and DUI defense practice group and is there for you in your time of need.
Dan Woodard grew up in Lebanon, TN. He enlisted in the US Air Force after graduating from high school and served a four-year enlistment earning promotion to the rank of Sergeant. After completing his Air Force enlistment, Dan was accepted into the highly competitive Warrant Officer Flight Training Program of the US Army. He completed helicopter flight training at Fort Rucker, AL and went on to serve as a helicopter instructor pilot in multiple Army Aviation units, advancing to the rank of Chief Warrant Officer 4 before his retirement from active duty in 2009. After retirement, Dan continued to serve the United States as a contract helicopter pilot for the US Department of State, on aviation support contracts in Iraq and Pakistan. 
Following his civilian service overseas, Dan settled in Knoxville, where he flew as an Emergency Medical Services (EMS) helicopter pilot for the University of Tennessee Medical Center's Lifestar program, before attending law school, where he graduated with honors.
Mr. Woodard took the time to answer a few questions below pertaining to his experience.
Why did you decide to practice law?
First, I believe those who have the ability to serve others have a responsibility to do so. Whether it's military, aviation, or law, I've always felt good knowing what I did helped some of those who needed help.

For most pilots, aviation has an expiration date. A date when passing the flight physical becomes harder, or when flying becomes a job, like when climbing on top of an aircraft at 3 AM just isn't what you want to do any more. For me that date was when I realized that I was growing unsatisfied with flying EMS. Compared to the type of flying I did in the military and as a contractor in the Middle East, it was almost boring. I realized that I wouldn't be happy with my work if I stayed in aviation. The only other profession I had ever thought about, or had any real interest in doing, was law.I'm not a person who thinks about retirement. I plan to work as long as I can, and legal work is possible well into what many consider late-retirement years. I chose criminal defense because it offers something new every day. I'll get to make an impact on lives and be part of a system that I believe in.

How has your past experience as a military and EMS pilot helped with your law practice?

Because of those experiences, I've been around the world and met or worked with a huge assortment of people. I find that I can relate to almost anyone because invariably we share some common background. Even though I'm a new attorney and sometimes uncomfortable giving life-altering advice in that role, I'm comfortable with who I am as a person, and I try to put people at ease. I think so far I've been able to do that, due in large part, to my past.  




Read more about Dan Woodard on his attorney profile page. Dan Woodard will be focusing his efforts on criminal defense and DUI defense.